Splicing is a serious job!
A reliable electricity grid requires reliable products. Cable splices not only connect the cables, but must also protect the grid for a long time. What splice characteristics are crucial, on which criteria do you select cable splices for your grid? 
Quality = reliability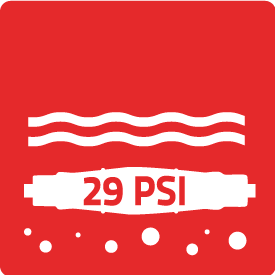 LoviSil® cable splices stand for reliability. We have chosen for a robust, double housing which ensures the best long-term protection, direct buried or in manholes. Together with a silicone based insulation the splices can withstand a pressure of 29 psi (65 feet waterdepth)! This way of insulation is distinctive from all shrink and push on technologies.
Failure free installation

The LoviSil® cable splices also distinguishes itself from shrink technologies in terms of ease of installation. Installation steps are intuitive, parts are user-friendly by design and pre-installed wherever possible. Besides your installers do not need a torch which reduces installer-dependent actions. All this helps to save time and keep the risk of  errors to a minimum.
We are Lovink!
We are involved worldwide in advising utilities on how they can protect their electricity grids for the long term by investing in reliable cable splices . Bottomline, an investment in high-quality, future-proof assets always pays for itself.