LoviSil® oil refill joints
6/10 (12) kV – 18/30 (36) kV
Application
For (transition) connections of paper insulated (PILC) and polymeric cables (XLPE/EPR) up to 2402.
Benefits
LoviSil® oil refill joints offer an excellent and cost saving solution against drying out paper cables. The joint is supplied with an oil reservoir that keeps the oil supply in the PILC cable up the mark and considerably extends the cable network life.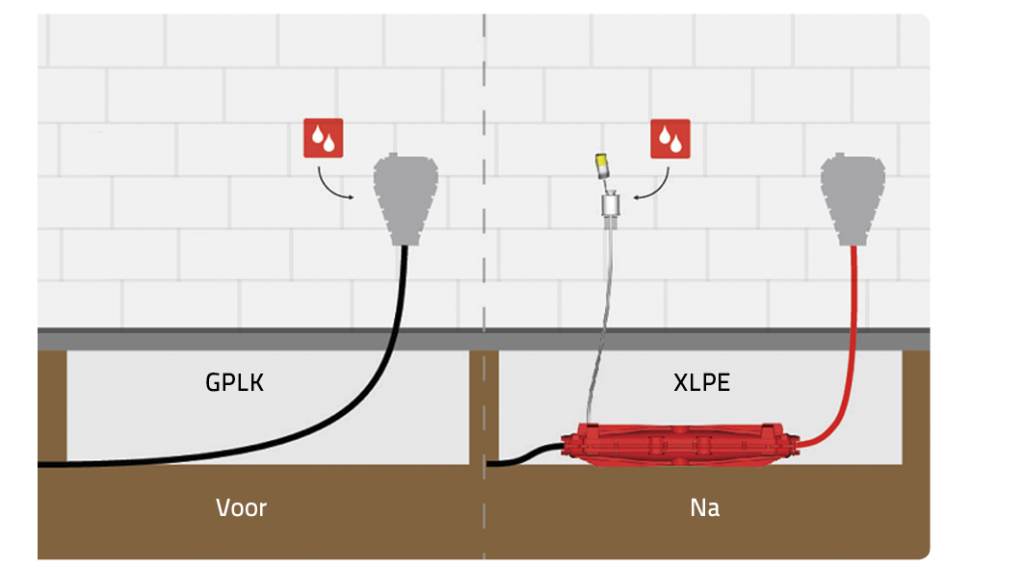 The joint construction of outer shells, polyurethane resin and LoviSil® offers supurb protection against moisture and polluted soil.

Uniform build up, pre- installed parts offering efficient installation. Only standard tools and no shrinking or soldering.

One basic concept for all cable configurations. A modular system (base-, cable- and resin module) offers stock cost advantages.

LoviSil® guarantees a reliable electrical insulation and is extremely suitable for future grids.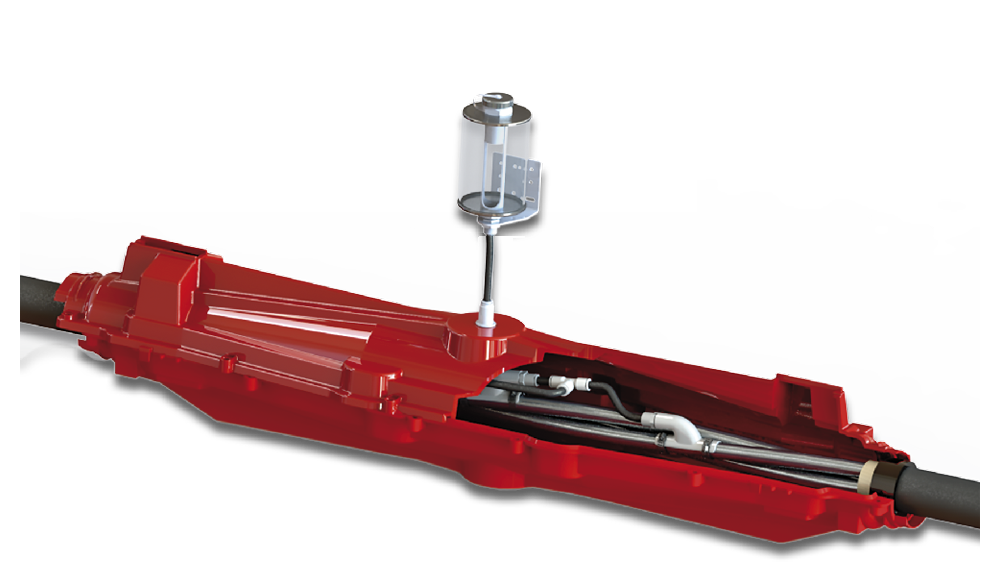 DOWNLOADS
Product catalogue
DOWNLOADS
LoviSil® oil refill joints