German project developers are increasingly opting for the reliable LoviSil® cable joints for looping in and connecting new sustainable networks. In Berlin, a large wind farm with both wind turbines and solar panels was recently equipped with various LoviSil® joints.
The park is currently good for 30 MW and will be expanded to 120 MW in the coming years. In order to distribute the obtained energy as efficiently as possible, a single technology has been chosen.
One technology – endless possibilities
Lovink's liquid silicone technology guarantees the best electrical insulation and has a clear and reliable installation. The cable joints below were selected because of these unique properties.
In this LoviSil® branch joint, the often smaller single-core cables from the sustainable source can be directly connected to the larger cables of the existing network. In this project it concerned a connection from 630 mm2 to 1,200 mm2 with an operating voltage of 30 kV.

Connecting polymeric cables using LoviSil® liquid silicone technology offers many advantages. The dielectric constant of liquid silicone is almost the same as insulation XLPE cables. This results in intrinsic field-directing properties that create a homogeneous permanent electric field. In addition, liquid silicones are less sensitive to stress and therefore respond better to harmonic effects in the cable. As a result, aging occurs less quickly and the components last longer.

Finally, the LoviSil® family also offers a solution for reducing cable losses. The LoviSil® cross-bonding joint prevents / reduces circulating currents in the earth screens.
Optimal support
The project developer had previously worked with LoviSil® and once again opted for the security and durability of the LoviSil® technology. In addition to a good offer, Lovink also managed to win on support. For example, the customer could count on expert guidance and the jointers were professionally trained. In addition, Lovink was able to guarantee and meet short delivery times due to its own production.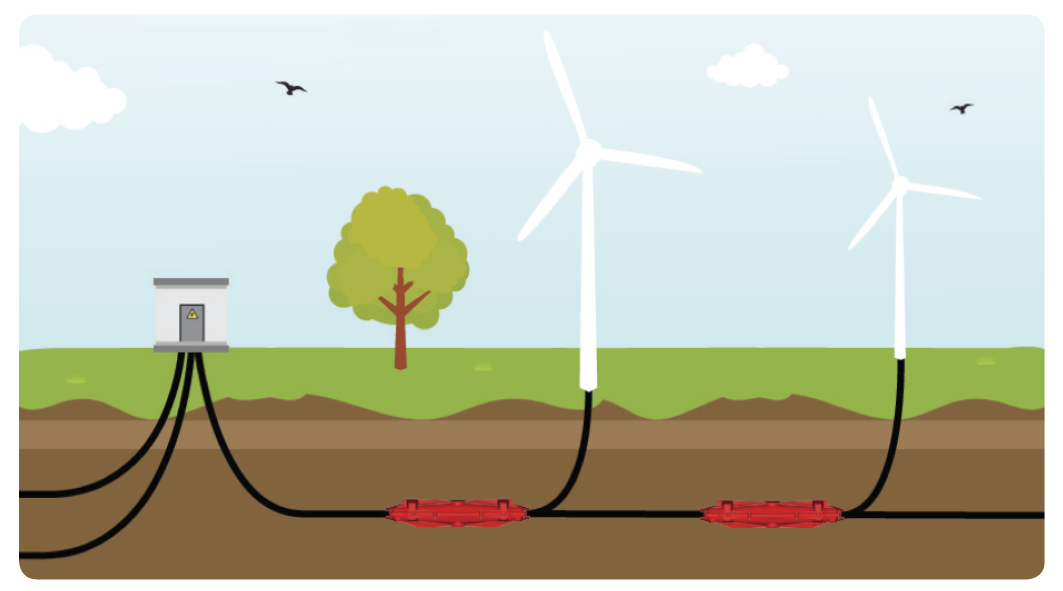 Interesting facts
Feed-in joints are an economic investment. You save on cable length, installation time and excavation work.
Liquid insulation by means of silicones are less sensitive to stress and respond better to harmonic effects in the cable.