A large oil refinery in Normandy (F) faced the challenge of replacing a terminal box filled with bitumen. In close cooperation with Lovink Enertech it was decided to replace the bitumen with liquid silicone; an insulation medium developed by Lovink Enertech and used in LoviSil® cable accessories for more than 30 years.
Safe solution
The 15 kV termination in a terminal box with no less than 400 litres of bitumen, no longer met the requirements of the refinery and replacement was necessary. In the petrochemical industry everything revolves around safety, so they have been extremely careful and critical. They looked for the best solution in close consultation with Lovink's specialists.
Reliable insulation
Thanks to its high-quality electrical and insulating properties, the LoviSil® insulating liquid is excellent for use with terminations. The termination is first cleaned of any grease or bitumen that is present and is then refilled with LoviSil® insulation liquid. In this way, the insulation value increases, the paper is prevented from drying out and the life of the termination is considerably extended.
The medium remains liquid and minimises the risk of partial discharge due to air inclusion or the drying of paper layers. Due to the higher breakdown resistance of the LoviSil® liquid compared to mineral or synthetic oil, the chance of breakdown is considerably smaller.
COVID-19
The oil refinery was very satisfied with the cooperation, speed and guidance. Another challenge was the Covid19 restrictions: "It was not possible to visit the site. Thanks to frequent telephone contact and "real-time" presence with a video connection, the project was successfully completed" explains account manager John Lerant. In short, a successful project and there is a good chance that refineries elsewhere will also use LoviSil® for the maintenance of terminal boxes.
If you also have a renovation project with terminal boxes soon, we offer a reliable and electrically optimal solution. Please contact us for the possibilities.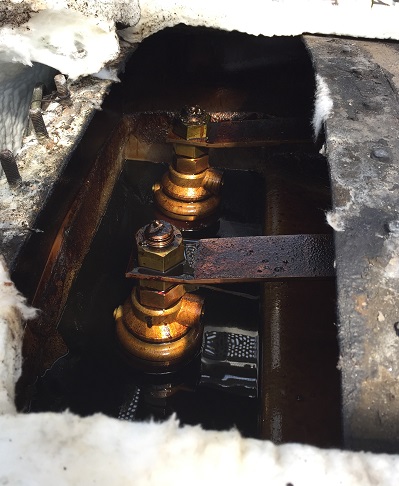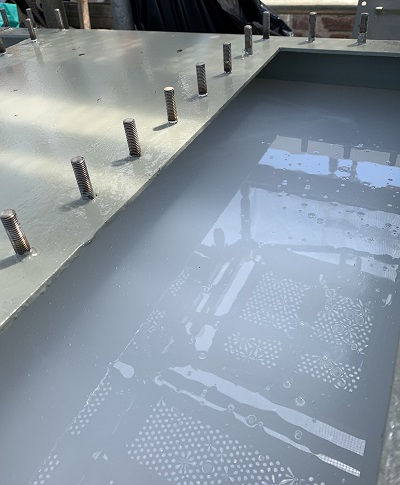 Interesting facts
LoviSil® insulation medium offers a perfect solution for terminal boxes thanks to its high-quality electrical and insulating properties