It is well known that the area of Venice in North East Italy suffers from a high groundwater level. It is not without reason that there are regular reports of flooding in Venice, when sometimes 70% of the lakeside city is flooded. These situations regularly lead to network outages. Presently, lots of cable joints have been used which are based on heat-shrink technology.
Being able to provide permanent solutions to outages by cable joints failures, Lovink Enertech approached the Italian network manager ENEL and presented the LoviSil® liquid silicone technology. Thanks to the high value insulating properties, the LoviSil® joint provides a reliable connection in wet ground conditions. When the liquid silicone comes into contact with water, it forms a very flexible and insulating rubber. In this way, a seal is created which prevents the possible ingress of moisture.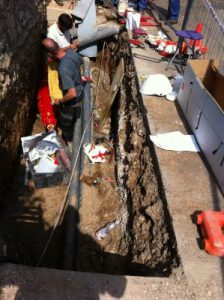 In cooperation with ENEL and two of its contractors a field trial was executed successfully. Two transition joints were installed in Verona, situated in the province of Venezia. Export manager Dennis Jansen explains: "The high groundwater level in the joint pit was visible but the jointers were clearly used to installing under these conditions and were very impressed by the simple installation technique." An additional benefit of the LoviSil® cable joint is the ability to install three single core 1-phase cables in a housing, where normally 3 joints are used.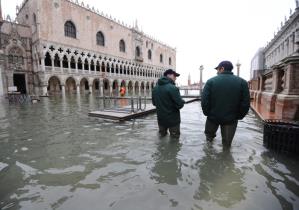 Interesting facts
Electrical insulation with fluid silicones provides a perfect sealing and prevents water ingress. Should any moisture penetrate through the inner joint, a soft water resistant rubber is formed
It is possible to connect three single core 1-phase cables in one housing