The Bungala Solar farm in southern Australia is equipped with many LoviSil® 33 kV straight through joints. Moist ground conditions and termite resistance were decisive factors.
Stages 1 & 2 of the largest Solar farm in Australia has recently been completed with the assistance of some rather special technology buried beneath the ground. Located to the North-East of Port Augusta in South Australia, this 220MW Grid Connected plant occupies an area of 2,000 acres and is home to over 420,000 Solar Panels. Once completed (Stages 3 & 4) the plant will offer 570 GWh per year of Green generated electricity.
Lovink was specified as the only Joint to be used on this project for a number of reasons. Foremost it was a requirement that all electrical equipment installed on site be warranted against failure by the construction company for 20+ years of operation.
LoviSil® joints are the most reliable solution for sustainable energy grids because they effectively deal with fluctuations in load. The fluid silicone insulation is immune to damaged caused by Potential Discharge (PD's) and offers superior protection against moisture ingress and attack from nasty Australian termites. On this project Lovink provided a solution to join the 3-core 33kV 300mm2 cables in the one housing.
Our Australian Distributor Advanced Power Networks Pty Ltd formed a local partnership with High Voltage Power Solutions Pty Ltd to ensure that the Lovink joints were correctly installed and to the highest quality level achievable. Roberto Asperti from HVPS quickly saw the benefits of the Lovink LoviSil® Jointing Technology: "It's like every possible feature you could ever want in a Medium Voltage Joint is covered with this technology, I can't believe I've never seen this before and I've been joining cables for 25+ Years."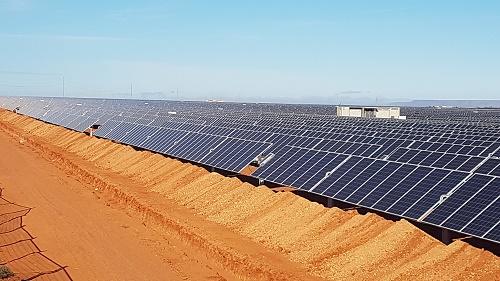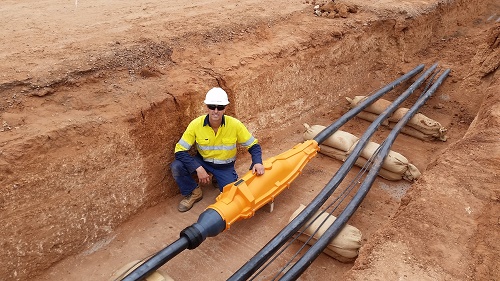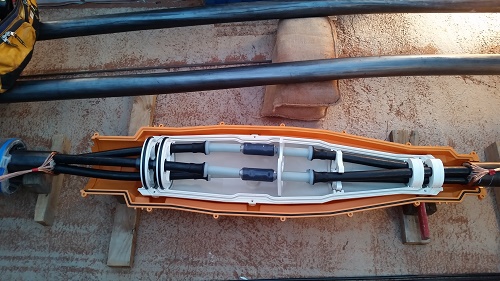 Interesting facts
Load fluctuations in sustainable energy grids no problem for LoviSil®
LoviSil® construction is termite resistant