Delta, a Dutch utility company, succeeded in 'looping out' a transformer station utilising just one cable joint and the existing cables laying parallel in the ground. The LoviSil® loop joint offered an efficient and cost-effective solution for this challenge.
The normal approach for this procedure, which effectively makes the transformer station superfluous, is to join the cables together by installing two cable joints plus a loop of new cable. However the LoviSil® loop joint allows the two cables to be mounted directly without an extra cable. Wim Sinke, Delta's Asset Management Specialist, explains: "This is an intelligent, technical solution that makes use of an existing product in the LoviSil® range. Not only does this joint eliminate the need for extra cable, it also significantly reduces excavation and road repair work."
Simplicity and high quality
The jointers, who have years of experience of working with LoviSil® transition joints, successfully installed the joint without problems. "They also appreciate simple solutions and, because this solution guarantees high quality, our jointers can perform the work with a sense of satisfaction", says Wim Sinke.
The reports in the Quality and Capacity document also show that Delta's jointers are expert at their job. The statistics indicate a steady drop in the number of failures over time. This successful performance can also be partially attributed to the use of a different type of joint (editor's note: the LoviSil® joint). All of which confirms the quality and ease of installation offered by the LoviSil® range of technical solutions.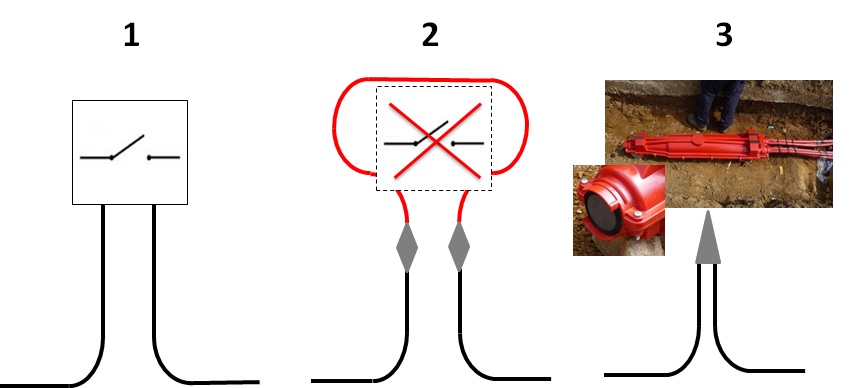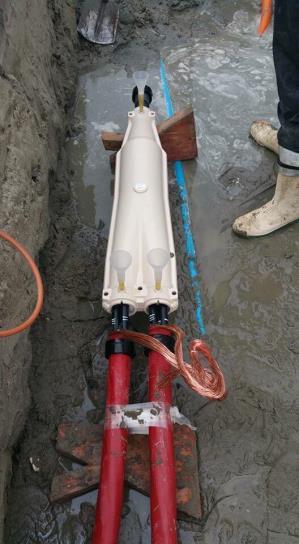 Interesting facts
LoviSil® loop joint saves cable length but also significantly reduces excavation and road repair work
Installer friendly solution resulting in a convenient installation with no jointing errors