A large petrol refinery has opted for the LoviSil® oil refill joint in order to replace several transformer stations. This joint offers a reliable connection, but also makes sure that the oil level in the PILC cable is maintained.
New connected stations are often suited for polymeric cables, and it would be a waste to replace the existing PILC grid if it's still in good condition, which is what the client thought as well. Because of this, the contractor looked for the most sustainable solution, and found it with the LoviSil® oil refill joint.

Importance of good cable knowledge
Prior to the project an extensive theoretical and practical training was conducted. Since it concerned an unconventional lead cable, the topic of cable preparation was extensively discussed during the training. "The jointers were proper professionals but were mostly experienced in working with polymeric cables. Fortunately, we were able to transfer our paper cable knowledge to them on the spot. Our trainer conducted both the training and the supervision, and delivered the installation to complete satisfaction", said John Lerant, Export Manager of Lovink Enertech. A next project has been planned for the end of this year, with replacements following in 2019.
All-in-one
The LoviSil® oil refill joint prevents dehydration of the paper cables and ensures a perfect connection by using the LoviSil® – insulation compound – technology. Furthermore, jointers like to opt for the LoviSil® joint because of the ease of installation compared to other techniques. In short, the LoviSil® oil refill joint offers an all-in-one solution: a reliable connection which saves costs, is easily installed and sustainable.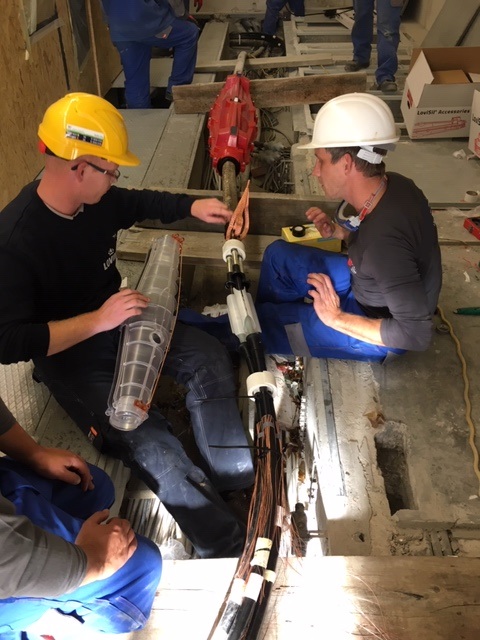 Interesting facts
The oil level in the PILC cable is maintained